Introduction on Sailing Boats
Regular price

$99.00
Sale price
Request an unavailable period or waiting list.
Share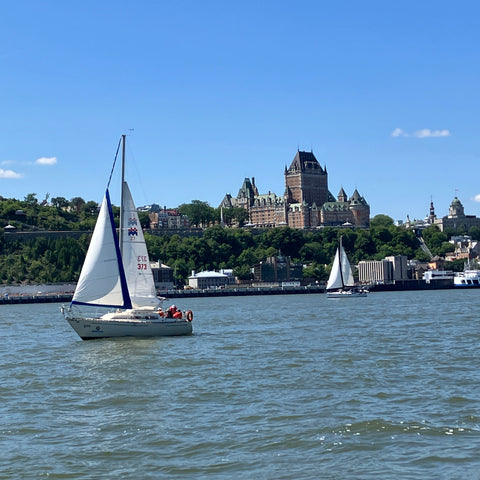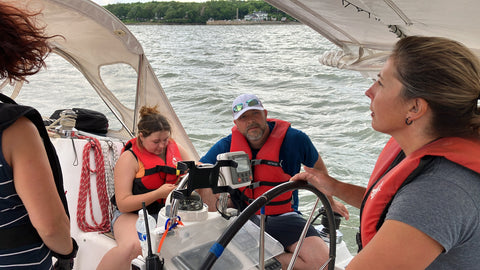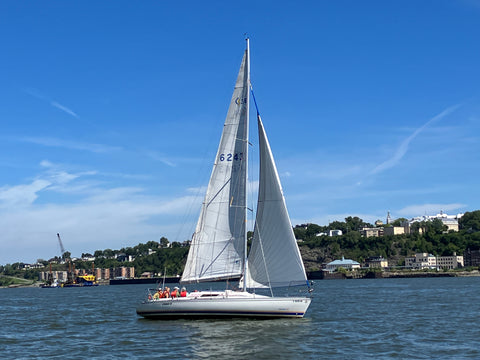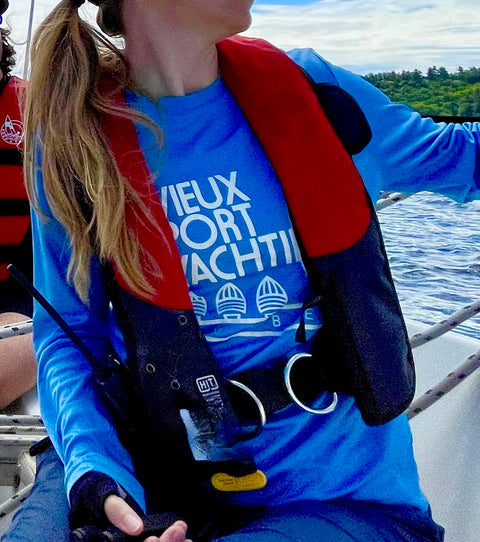 Learn the basics of sailing navigation in a 3 hours discovery on the Saint Lawrence River. In a small group or with our exclusive option, you will have the opportunity to admire Québec City, the Montmorency waterfalls as well as the Isle of Orléans. This enjoyable outing will be safely monitored by an experiences instructor who will initiate you to sailing navigation and the seafarer vocabulary while answering any questions you may have.
This introduction to sailing will let you determine if navigating is for you. Spots for this course are taken fast, we suggest you make a reservation now!
You prefer to take our exclusive option? It is now possible to do so. Please mention it when reserving.
Prices are per people.
Important! Once your purchase is completed, you need to complete this form by clicking this link.
Hourly
Every day, three departures per day, by reservation.
Duration
Rate
$95 / person*

*3 hour outing. Furthermore taxes. Price may vary without notice.
Also available as an exclusive formula for each sailboat.
Number of people admitted
For this type of course, 3 to 8 people are allowed on the boat.
Included
Old Port Yachting Instructors
Experienced and certified restricted captain by Transport Canadada
Recognized for their communication and listening skills
Passionate about the field of navigation
boats
Sailboat from 27 to 47 feet approved by Transport Canada
What to bring?
In a soft bag:
In cold weather (beginning and end of the season): woolen clothing, toque, gloves, woolen socks, windbreaker, etc.
In hot weather: t-shirt, shorts, swimsuit, etc.
Soft-soled, light-coloured shoes or sneakers, raincoat, rain boots, sunscreen, sunglasses
Snack for lunch and bottle of water
Camera
Maneuver awareness
Water safety awareness.
Knowledge of boat sections
Management of pace and tack
boat maneuver
Navigation rules
Safety on the water
Introduction to marine vocabulary